Mast Kalandar
Mast Kalandar, Velachery, Chennai
Mast Kalandar is a North Indian Vegetarian restaurant, with neat clean interior; nothing fancy but quite inviting and bright.
Their menu had 3 options for comfort food platter with phulkas and dhal as the main platter and then rice, salad and raitha on the side. The options were to add extra vegetarian curries.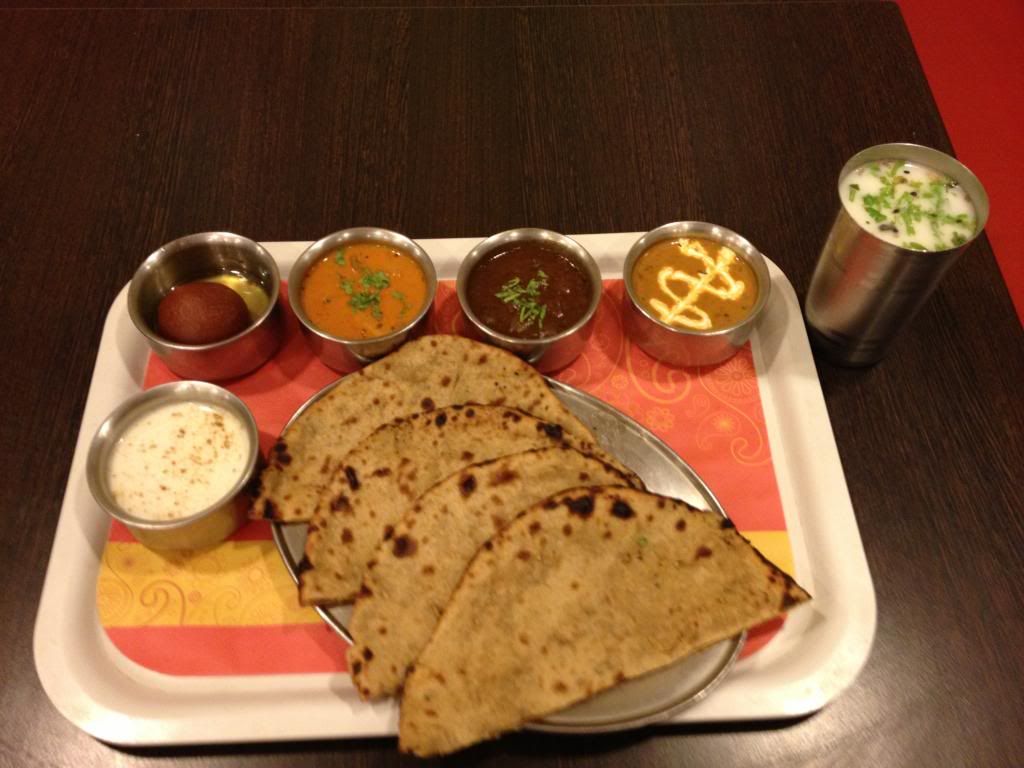 They also had 5 different Thali options each targeting a different place in India. Paratha Waali Galli, Rajasthani Thali, Gaon Ki thali, Punjabi Thali and Marwari thali. My personal favorite was the Gaon Ki Thali, which had stuffed karela gravy. The karela had a really good stuffing and did not taste bitter and was delicious.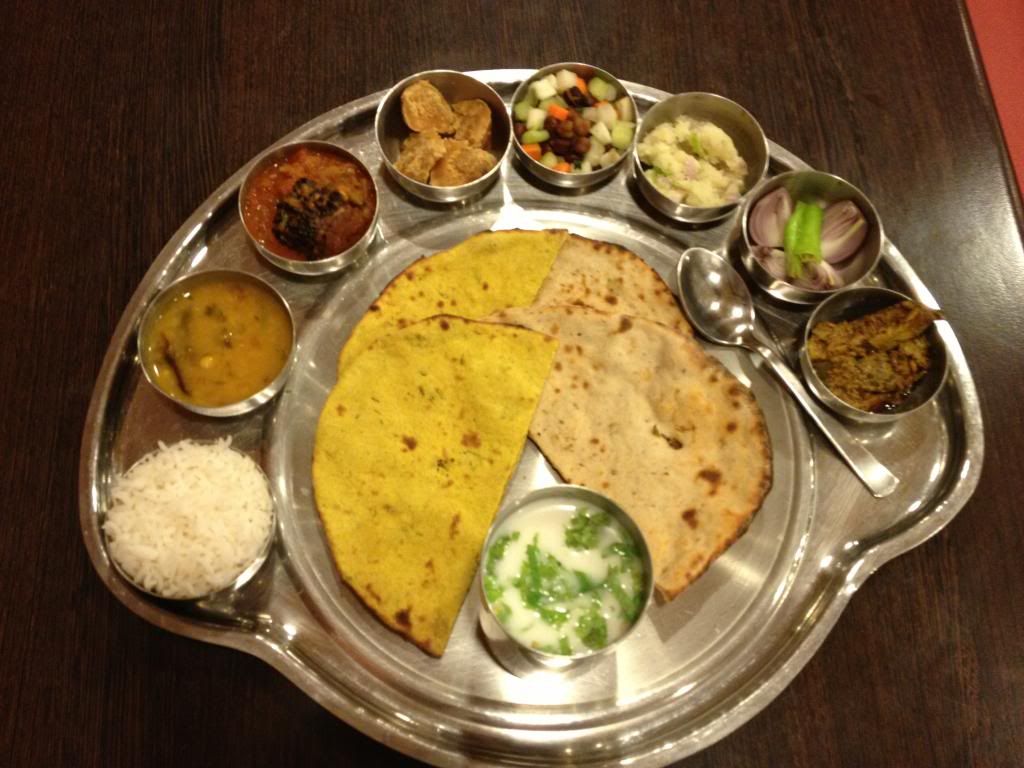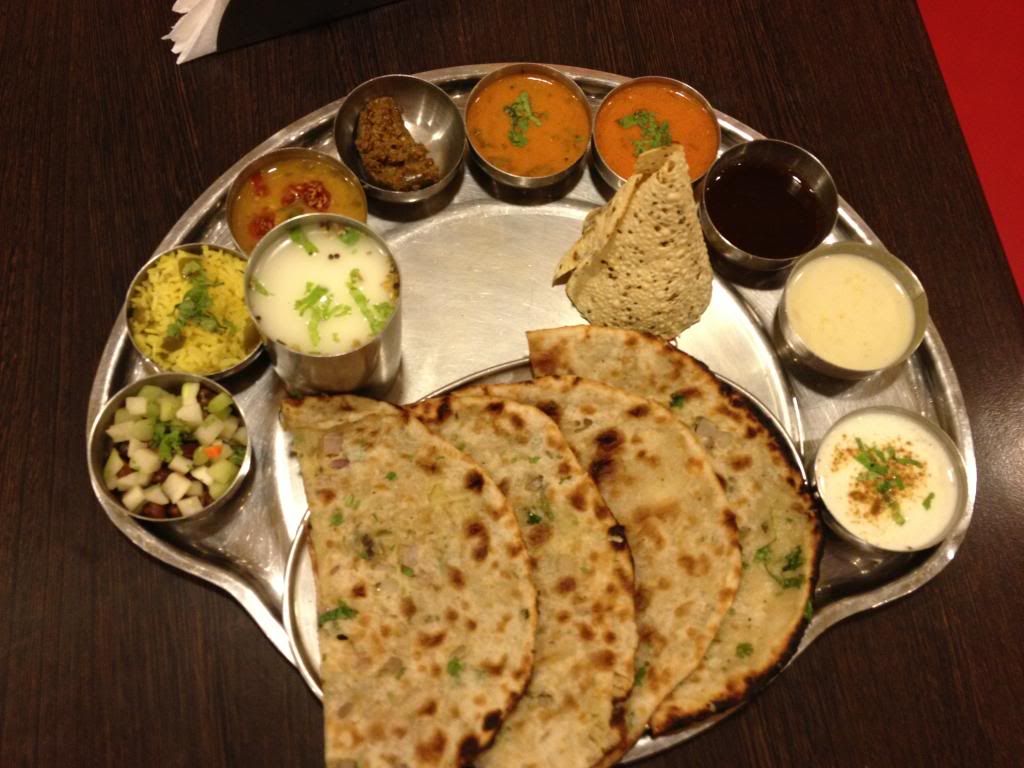 The Marwari Thali, which is a Jain style Thali came with pooris which were quite impressive with ajwain and cilantro. But the mutter paneer and aloo sabji that came with it were too creamy and the paneer tasted old.
There was Aloo stuffed paratha and cheese stuffed parathas that came with the Paratha Waali Galli that are worth the try. Their yellow dhal called the Daal Tadka was satisfying and their rotis and naans were soft and fulfilling.
The dishes that were a disappointment were all the dishes which had paneer in it. The paneer lacked texture and was very difficult to chew. Most of their gravies had a lot of heavy cream added to give a rich taste; the Daal Makhani had more cream in it than daal and the Pindi Cholle was tangy and salty.
My expectation was very low when I tasted their Rajma, but to my surprise it was really good and it would have been better if their Thalis' had Rajma instead of the Pindi Cholle.
But my personal favorite in the entire restaurant is their Gulab Jamun! And they truly are the best in town! I would go to Mast Kalandar again just for their Jamuns!
Overall the restaurant had some dishes that were delicious and some that needed a lot of work and attention.
Disclaimer: This review is of my own opinion. Also remember that there are often factors behind the scenes that may affect the

quality

of the food and service on a single night.

So, kindly consider these factors while visiting the places.